Have you been hit by graffiti?
Improve the appearance
of your business
Removal from many
types of surfaces
We're your graffiti removal specialists
ABC Window Cleaners and Building Maintenance is your Graffiti removal specialist. Whether it's Ink, Magic Marker, Spray Paint or other creative "tagging" tools, most likely we have seen it and can get most of it out of, or off of:   Brick, Stucco, Concrete, Wood, Stone.
This is what we can do for you! Don't wait for it to set in (it's harder to get out).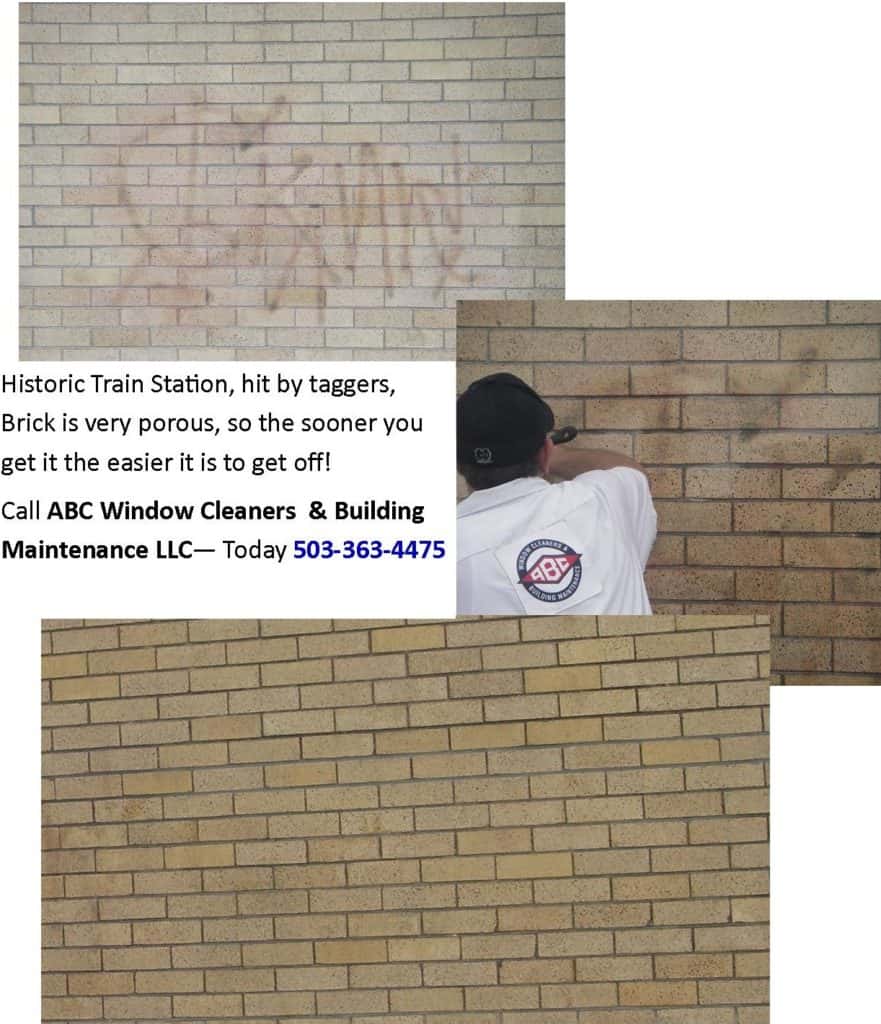 Get a free, no-obligation quote today!